The design industry is indeed a social community and 2023 has seen us come together with such enthusiasm and fervour – there can be no doubting that we find new energy and creative opportunity from engaging and collaborating with those around us.
Saturday Indesign (SID), now in its 20th year, really encapsulates that spirit of connectivity that makes the design community so unique and, well, fun. It's an event that brings people together, invites them into the 'homes' of Australia's leading purveyors of design, to experience showrooms as activated brand environments. Through interactive installations, dynamic design discussions, product launches and sublime hospitality, 34 exhibitors across 26 locations brought Saturday Indesign to vibrant life, this year in Melbourne.

Defined by three major design precincts of the city CBD, Richmond and Collingwood, the 2023 edition of Saturday Indesign enticed 2000 architects, designers and design lovers out from behind the desk to grab a classic 'SID' tote (this year created with bag partners Living Edge), and catch jaunty SID-branded buses (made possible thanks to transport partner Neolith), to sleuth out the best products and meet with friends and future contacts in some of Melbourne's finest design showrooms.
Here we'll take you on a whirlwind tour through each precinct, calling out the highlights along the way.

Welcome to Richmond
This year Richmond was flagged as Saturday Indesign's largest Melbourne precinct, offering event-goers a dense and appealing group of exhibitors to visit – all within an easy walk.
Filling visitors with excitement was the official launch of Australia's Molteni & C flagship store, unveiling creative director Vincent Van Duysen's 'Living Concept – A Warm and Fluid Home'.

Across the road, Jardan revealed its latest collection, seamlessly integrating this into its pop-up Café Jardan. Close by was Mobilia, which toured its visitors through its flagship store, and rewarded one lucky person with a trip to the Milan Furniture Fair – what an excellent door prize!

Reece and Neolith invited guests into Reece's Richmond headquarters, known as The Works, staged The Project with Fraser and Partners, inviting guests to step into a mesmerising VR adventure where they could be whisked away to a breathtaking utopian bathroom scape.

Didier was a major product highlight, presenting two new furniture collections, entitled TanGuor and Etiquette, as well as an expanded selection of pieces for its established Gunzel Range. At Design Precinct could take part in special workshops and fuel themselves on tasty morsels from Supercheese and Olinda Specialist Cellars Gin and Wine Tasting.
Attracting a block-buster crowd for its Darren Palmer talk was Camerich, while Cosh Living and Cantilever hosted an 'Australian Designed and Made' discussion with collaborators Travis Dean and Katie Forbs (Cantilever Interiors) and Justin Hutchinson (Kett) on the panel.

Living Edge never disappoints and this year was no exception, with its carpark transformed into a live garden party. People grouped around the Extremis-designed Panigiri table and live musicians entertaining people with Greek tunes. Tucked next door was Thinking Works which rewarded one lucky visitor with a trip to Clerkenwell Design Week in London. And Winnings programmed a day of delicious cooking demonstrations, masterclasses and a barbecue feast.

Can't get enough of Collingwood
Teaming up with Santa & Cole, AJAR staged The Project with a series of land and air scapes sculpted by the warm light of Santa & Cole's Tekiò pendant lamp. Also filling their showroom with creative inspiration was AXOR with Plus Architecture who staged an 'fluid' water-projecting experience that immersed visitors in a multi-sensory wonderland.
ecf HFA put the focus on product innovation, presenting latest offerings from renowned brands Jonas Ihreborn, Luxxbox, Framery, Sedus and +Halle.

In an expansive warehouse space above its usual quarters, Great Dane brought its unique style with long, blue snaking modular sofas, where visitors photographed themselves to go in the running for a delicately designed Verpan lamp.
Across the road at HAY, a colourful cubby house – indeed the Colour Crate House – constructed by the team from numerous multi-hued crates (constructed from recycled content) created quite the buzz among visitors.
The ultimate hosts, K5 Furniture was home to multiple in-depth conversations – including Masanao Hamaguchi speaking with K5's Suzette Jackson on the values and design thinking of craft furniture from the Hida Takayama region in the Gifu prefecture of Japan.

At ownworld crowds arrived early for the packed-out Publish Me! Panel discussion, and finished the day with music and dancing with DJ Dowel Jones on the decks. Just around the corner, Tait turned on its outdoor hospitality, staging a 'how to create a natural Australian garden' workshop with Phillip Withers.

With plenty to touch and look at, Surface Gallery and Style Timber Floors teamed up with design studio Hot Black delving into dreams and fears to present a Utopia x Dystopia installation.
At the centre of Melbourne's CBD design scene
At Winya Indigenous Furniture presented the Woolee Woolee Keetwanta – An Indigenous Art Projection, and dazzled guests with a performance by Meriam drag artist and reigning champion of Miss First Nation, Cerulean.

Always a popular CBD destination, SZW with Omvivo and e&s hosted a champagne and oyster hour with David Hicks and showed off pop-y pink bathroom concepts, as well as the latest kitchen and bathroom concepts.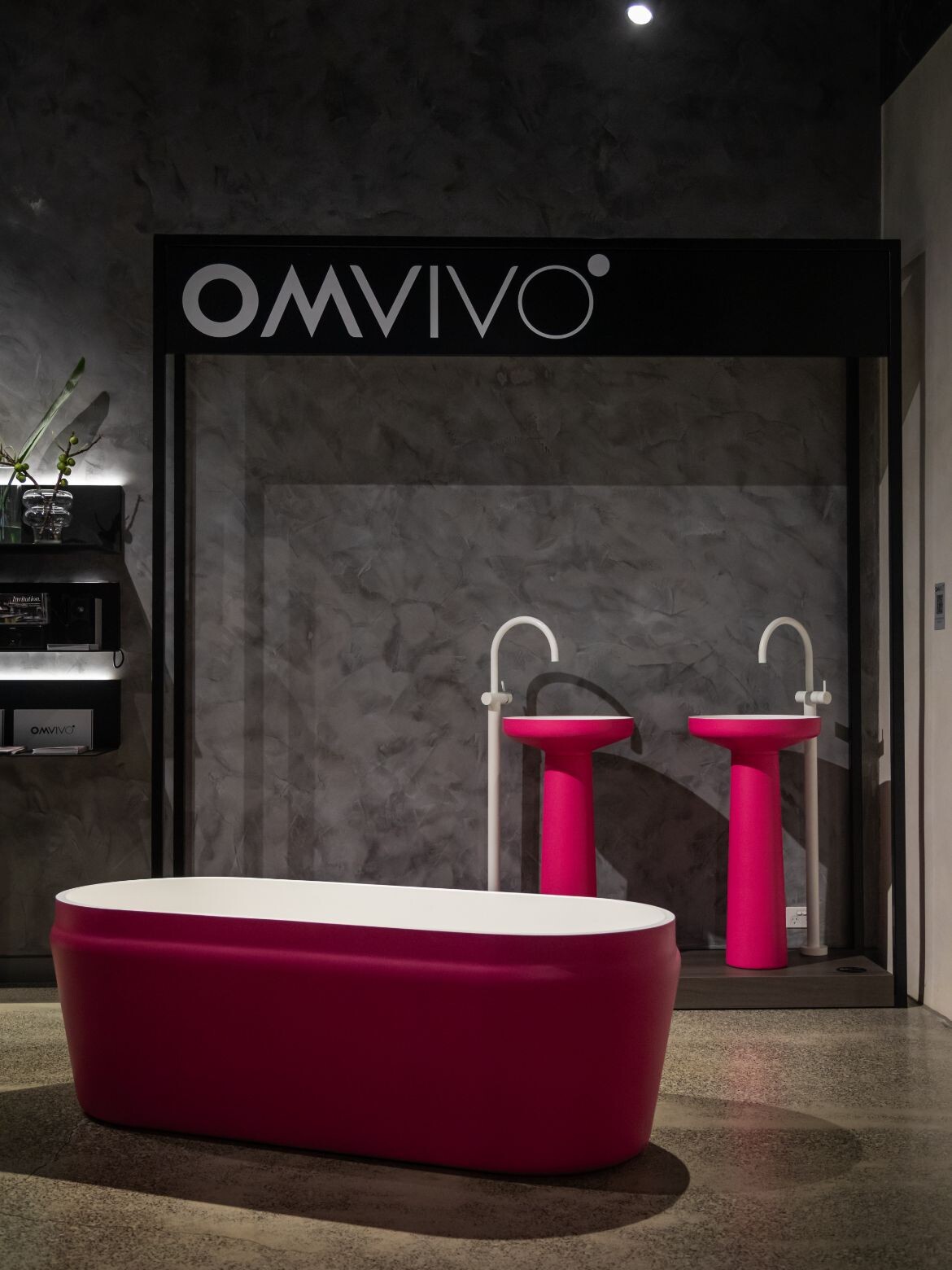 At Signature Floors, guests observed artists wielding tufting guns to highly creative effect. Meanwhile, at Aspect Furniture, the company teamed up with Dunlop Foam, Camira Fabrics, Autex, Wise Wool, and Critical to put the focus on sustainable products and manufacturing processes.

HOW. teamed up with Autex Acoustics for this edition of Saturday Indesign, working with RMIT to stage The Project and in-depth discussions for attentive audiences.

At Brickworks, an exhibition of work by architectural photographer Derek Swalwell was on show, and a rich conversation around Growing Graduates Into Leaders proved to be highly relevant and engaging.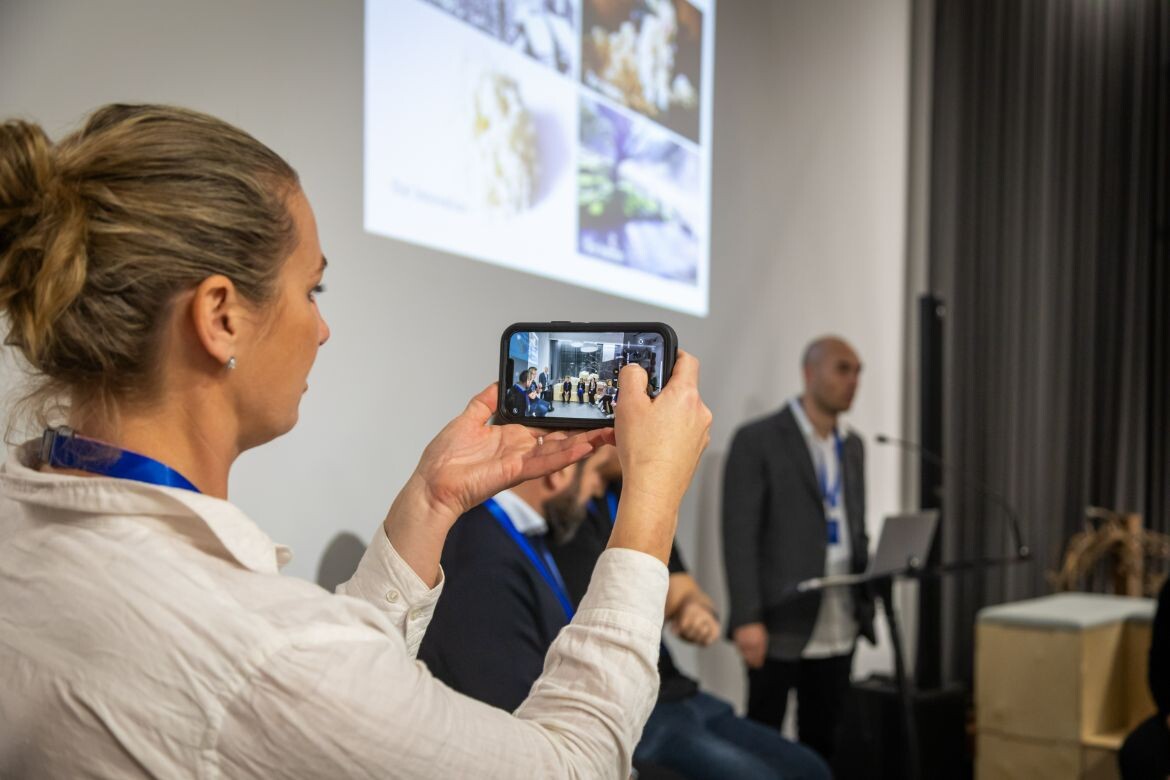 This year's Saturday Indesign is a wrap – but the journey continues!
Did you love all the installations you saw at Saturday Indesign? Vote for your favourite Project for your chance to win.
Explore the Saturday Indesign Afterparty – an event to remember!
Get ready for next year's Saturday Indesign, returning to Sydney for 2024.
We love seeing all your photos. Share your experience using #saturdayindesign, and see more highlights @saturdayindesign.